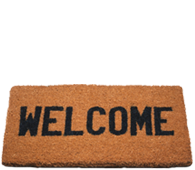 WELCOME! Here you'll find everything you need know about Bend Animal Hospital and how we can help you.
What To Expect

Our goal has been to assemble a veterinary health care team committed to providing exceptional client service and veterinary health care. Our commitment to you is to continue to offer our world class service and a state of the art veterinary facility.

Your pet is generally expected to set up an appointment in advance for any non-emergency procedure. That said, there are times this is not going to work out and so you can call ahead and see if we can accommodate a "drop-off" appointment. In the case of a "drop-off", we will work your pet in during a gap in activities that day and you can expect to pick up your pet towards the end of the business day or sooner if we call and tell you they are ready.

Before you arrive, it's a good idea to have notes or an accurate medical diary not only of the procedures and vaccinations your pet has had or is expected to have, but also of notes on things like your pet's elimination habits and any physical changes or unusual occurrences. Keep track of small shifts in your pet's behavior, including urinary marking habits and mood swings, along with diet and routine modifications. Take these notes when you visit the vet. These seemingly unrelated occurrences may help explain results of your pet's medical tests or better direct the direction of the exam.

Your pet's annual vet check-up will include a total physical exam, with a thorough investigation of your pet head to tail. Because just like us, your pet can lose teeth due to decay and neglect we recommend an annual dental exam and cleaning by your veterinarian as well.

All of our doctors strive to be compassionate and willing to explain all the procedures your pet undergoes. We want both you and your pet to feel comfortable. We want to make the process convenient, and our highly qualified staff and facilities allow us to undertake surgery and perform procedures requiring anesthesia, such as teeth cleaning. Because of the general risks inherent to anesthesia, especially for very old, very young or very ill pets, our doctor will likely suggest a few exams, including a chest X-ray and lab work of blood and urine, before your pet is anesthetized. During the procedure the patient might need an intra-venous (IV) drip and/or antibiotics may be necessary before and after.

Your vet may refer you to a specialist, veterinarians who have completed advanced studies in specialties such as internal medicine, surgery, and emergency care, if your pet must undergo a procedure that requires more precise knowledge and experience than we can comfortably accommodate at our facility.
Our Services

Expert Medical Care
Our doctors are experienced with the treatment of a large variety of animals from small to large and companion to wild. They can offer ongoing care and maintenance as well as more urgent care and surgeries/testing as needed.

Compassionate Staff
Our staff are caring and competent and will provide the very best support care for your animal. The staff work closely with our doctors and owners to schedule care, receive patients, and communicate concerns to all parties.

Emergency Services
Established patients may find they require emergency or after hours care. We have a doctor on call by phone 24/7 to provide answers to questions or, if needed, emergency care either at our clinic or through our fleet of mobile vet trucks.

Farm and Home Visits
Each of our doctors has access to a mobile vet truck to allow for on-site visits as may be necessary or desired for certain situations. Arrangements should be made in advance for these types of services.

Herd/Flock Management
Our doctors are available to offer Herd and/or Flock management advice and services.

End of Life care
Unfortunately, we all must live through the end time for our companions at one time or another. We understand how difficult this can be and we will provide a compassionate and caring environment for our patients and their owners through this emotional time. We can also provide or suggest options for care of your animal after they have passed.
Online Forms

Bend Animal Hospital offers patient form(s) online so you can complete them in the convenience of your own home or office.

If you do not already have AdobeReader® installed on your computer, Click Here to download.
Fill out the New Client Form and bring it with you to your appointment.

Please complete this form with your and your pet's basic information so that we may effectively and efficiently provide the service you deserve!

NEW CLIENT FORM

Download the Free AdobeReader®
Payment Options

1. Payment is expected when services are rendered. In order to focus on our patients' needs, customer service and minimizing costs, we do not bill.

2. We accept debit cards, credit cards (Visa, Mastercard, Discover, American Express) checks and cash. All cards must be signed by the owner of the card.

3. When unexpected illness strikes a pet, unexpected expense strikes as well. Bend Animal Hospital understands this and is able to make some special arrangements through the CareCredit program. It takes just 5 minutes to complete an application and will allow you to break down your payment into 6 monthly installments. You can either apply at our hospital, where we'll call in your application over the phone for immediate approval, or apply yourself online at: www.CareCredit.com.

Highlights of the CareCredit program:
o) Low Monthly Payments (3% of the Total Balance)
o) Interest Free For 6 Months
o) Determine Approval in a Few Minutes
o) No Annual Fee

Insurance For Your Pets
Another popular option for your family and pet is insurance coverage. To learn more, please visit the following pet insurance websites:
o) www.PetInsurance.com
o) www.ASPCAPetInsurance.com
Veterinary Resources

Bend Animal Hospital is aware of the vast amount of information available on the Internet. Our team has taken the time and evaluated the following sites. We trust the information the listed websites provide to you, our client, and member of our family.

American Animal Hospital Association
www.aaha.org

American Board of Veterinary Practitioners
www.abvp.com

American College of Veterinary Internal Medicine
www.acvim.org

American Kennel Club
www.akc.org

American Veterinary Medical Association
www.avma.org

Association of American Veterinary Medical Colleges
www.aavmc.org

Agility Information
www.cleanrun.com

Center for Veterinary Medicine- U.S. Food and Drug Administration
www.fda.gov/AboutFDA
Adding a new family member

Choosing to add a pet to your life is a big decision!

Pets are life-long commitments, and keeping a pet happy, healthy, fed, and well-exercised requires time and money. In order to pick the right pet for you, one must consider your lifestyle, living situation, and how much care you are able or willing to provide. Some pets require very little interaction with their owners, while others need almost constant companionship! Also, everyone in your family or who reside in your home, must be included in the decision.

If you have questions about what pet is right for you, do not hesitate to contact our office!
Location
63240 Service Road, Bend, OR, 97703, US
Hours
Monday – Friday 8:00 – 6:00
Saturday 9:00 – 4:00
Sunday Closed